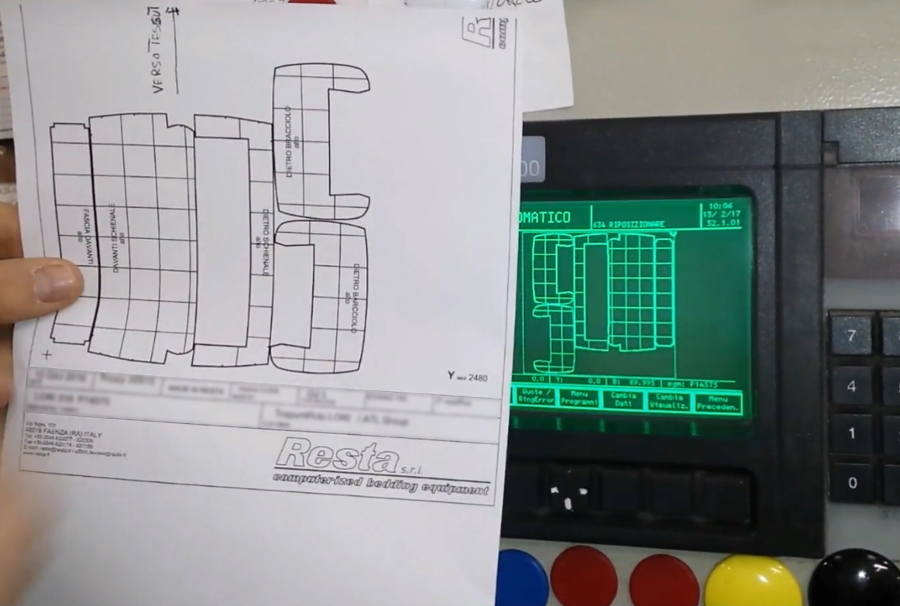 With a frame quilting machine Resta G2 it is possible to prepare all the fabric, leather and eco-friendly leather elements composing a made to measure couch.
Starting from a pattern previously programmed and loaded, our quilting machine G2 can quilt automatically any template in order to create seats, armrests and seatbacks.
Once finished the sewing of all the parts on the same panel, the operator dismantles the frame and then quickly cuts the templates with a manual cutter, following the paths previously sewn by our machine.
In a few minutes the seat, the armrests and the seatback of the sofa are ready.
Have a look at the video and watch the demonstration!