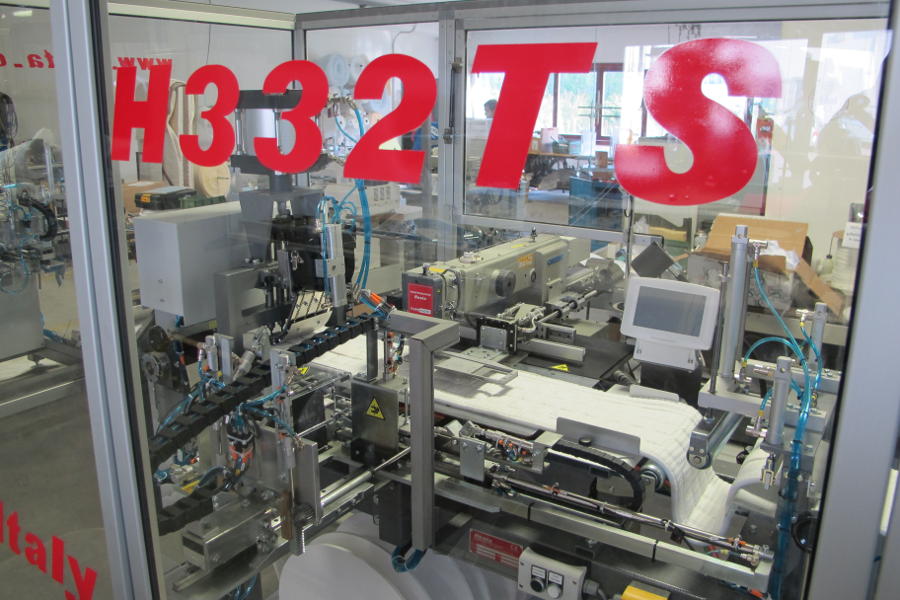 Thanks to the continuous research and development aimed at improving our products, the range of the border machines has been recently updated. In details:
– Increased production speed and precision;
– Easier operations to use and maintain the machines;
– User-friendly adjustments, settings and creations of new programs, because of the more powerful electronics;
– Easier access to spare parts on the free market, in addition to the usual Resta original Spare Parts Service.
In the pictures, some recently delivered models, including the Resta H332 TS equipped with particular options such as the double feed: handle from rolls, pre-cut and embroidered handle and the automatic overlock border joining.