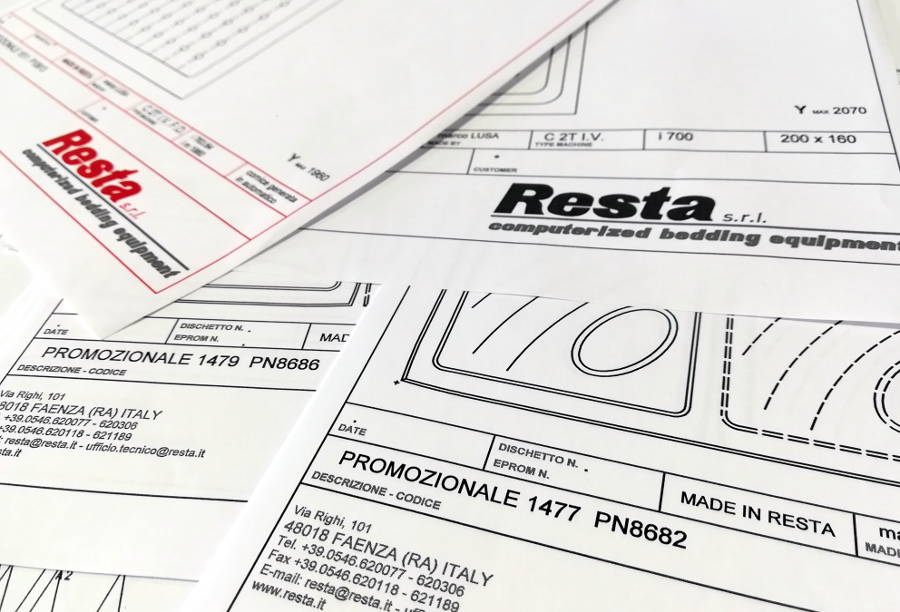 No problem, we'll see to it!
Very often our customers need to customize their own products with new pattern designs, logos or what have you. For this reason, for a long time, we are offering a highly specialized service in charge of creating the (ASCII or PRG) programme in order to better meet the customers' requirements.
We have no time limit since we can create pattern designs for all the Resta machinery we manufactured, starting from the first Grafo 5 up to the state-of-the- art twin-needle quilters with mirror stitching.
And alternatively?
If, on the contrary, you would like to create your own pattern designs by yourselves, we can supply you with our multipurpose RestaCad software ® (also including the training) enabling you to self-make any kind of pattern designs you want.

Are you interested? Call us for a free quote.